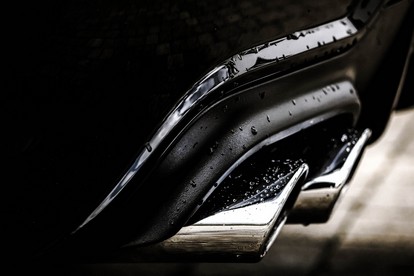 TerraClean – what is it and how does it help my car?
You may have heard of TerraClean or seen its distinctive logo with the three rings but still not be too sure about what it does and what its benefits are. So, we thought we would use this month's article to fill you in and let you know what it's all about!
What is TerraClean?
TerraClean is a patented technology, designed to remove the build-up of carbon and other impurities from your engine. As well as the standard TerraClean service, there are add-ons that could further help your engine:
The EGR (exhaust gas recirculation) TerraClean
The DPF (diesel particulate filter) Terra Clean
Why is it necessary?
When your engine is running, that combustion process results in a number of natural by-products which build up inside your engine. These include carbon, tars, gums and other impurities which, over time, can affect the efficiency of your engine. These could become noticeable through reduced mileage before your next visit to the petrol station, reduced engine power, smoke from your exhaust, or even engine misfires.
Is it just for petrol vehicles?
No, TerraClean works on both petrol and diesel fuel vehicles. In the case of diesel engines, the self-clean filter is designed to burn off that build-up of excess soot, but it works when the engine is driven at a constant speed over a longer period of time – something that doesn't happen in towns and cities. Getting that build-up cleared out will prevent complete blockages from happening which could end up turning into expensive repair jobs.
How does it work?
TerraClean will reach parts of your engine and its components that are otherwise hard to get to. This includes the combustion chamber, fuel injectors, inlet valves, fuel pressure regulators, and exhaust ports, to name a few.
What are the benefits?
The four key benefits of having a deeper engine clean include:
Reducing the polluting exhaust emissions from your vehicle
Improving efficiency and miles per gallon
Reduced running costs and wear and tear of your engine and its moving parts
Extending the lifespan of your vehicle
Using TerraClean every 15,000 miles or so will therefore boost your engine's performance and even help with your annual MOT. If you travel frequently, or add more miles each year, then it is worth considering a more frequent TerraClean service. Vehicle fleet operators, taxi drivers, and van rental companies are particular beneficiaries, extending the lifespan of their fleet.
If your vehicle has failed its MOT due to its emissions not meeting the required standards, a TerraClean service may be able to help prolong its life. Given the increasing concerns and measures being taken in urban areas recently – such as the newly introduced Ultra Low Emission Zone in London this month – every contribution to improved emissions will go towards helping clean up the air we breathe.
To find out more about TerraClean and how it can help your engine or to book an appointment, just get in touch with our friendly team at Bromley Vehicle Test Centre. All you need to do is call us on 020 8460 6666 for an informal chat or to book an appointment.