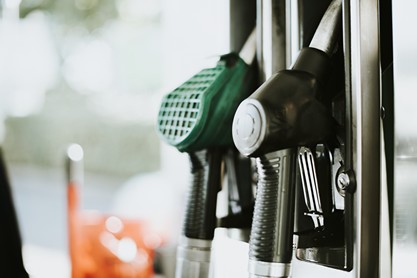 E10 petrol: All you need to know
With the introduction of E10 fuel beginning back in September of this year, the rollout has now started to cover a larger percentage of our fuel stations, becoming the default option for stations across England, Wales, and Scotland. As this doesn't seem to be a topic broadly spoken about, we are here to ease any confusion by answering your questions about this new fuel option.
Q: What is E10 petrol?
A: The previous default fuel across the country was E5 which contained a 5% ethanol content. E10 on the other hand is widely considered as a greener petrol option, holding a 10% ethanol content alongside 90% regular unleaded. It can now be found at most fuel stations throughout the country.
Q: Why use E10 petrol?
A: Ethanol is an alcohol-based fuel which is generated by the fermentation of plants. By including more ethanol within a fuel blend, the amount of fossil fuel required in the mixture is reduced. The Government decided to bring in the E10 upgrade in a bid to reach their target of net zero carbon emissions by 2050. Some say that this upgrade will help the environment as the increase in plant use will help to reduce our reliance on fossil fuels.
Q: Who can use E10?
A: The majority of cars and motorcycles on the road will be compatible with E10 fuel however if your vehicle is compatible and you cover a low mileage annually it's more beneficial to carry on using E5 due to the hygroscopic nature of the fuel.. Below I have pointed out those who may not be compatible:
Classic vehicles
Specific models of vehicles manufactured before the 2000s
Some vehicles with an engine size of 50cc and below
If you are still unsure whether your vehicle will be compatible with the greener fuel, you can use the Government's vehicle checker or call Bromley Vehicle Test Centre for some advice on 0208 460 6666.
Q: What if my vehicle is not compatible?
A: If you find that you are in the position where your vehicle isn't compatible with E10 fuel, there is no need to worry. You will be able to locate a nearby station that still provides E5 petrol. This grade of fuel will remain available at many large stations.
Q: My vehicle is non-compatible, but I've used E10. Now what?
A: As a one off, filling your non-compatible vehicle up with E10 fuel is nothing to worry about. Unlike filling a petrol tank up with diesel, using the incorrect petrol blend remains relatively harmless. Just be sure to fill up with the correct fuel next time. Continuing to use the incorrect fuel could lead to damage.
Q: My vehicle is compatible, but I can't find an E10 pump. What do I do?
A: As E10 is still being rolled out throughout England, Wales, and Scotland, you may find that there are stations which are yet to make the switch and lack the greener fuel. If your vehicle is compatible with E10 fuel, it will be safe for you to fill up with E5 fuel completely or to use E5 fuel to top up a tank currently holding E10.
Sometimes, changes can be worrying – especially when our cars are involved. For further information on E10 fuel, or to find out how the addition of a new fuel type could affect you and your vehicle, get in touch with our helpful team at Bromley Vehicle Test Centre. Give us a call on 020 8460 6666 and we will be happy to help.