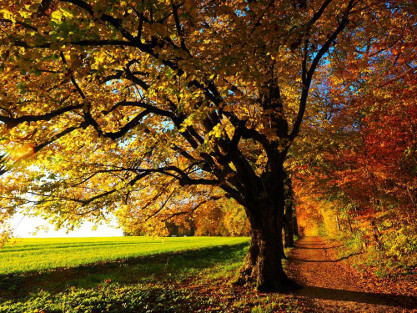 With the days finally getting longer and the first fledging signs of spring arriving, it's time to ensure your car is fighting fit following the toughest months of the driving year. Here are our top five tips for the lighter, brighter motoring season.
1. Give your car a spring clean
Winter is tough going for our vehicles – grit, salt and grime can dull even the brightest of metals. As the weather improves and the temperatures rise, now is the time for a wash and valet. You may also want to double check your paint work for any dings you may have picked up.
2. Check your vehicle's vital oils and liquids
The change of seasons is a great time to check and top up your oil, radiator fluids and windscreen wash.
Windscreen wash is just as important during spring bug season as it is over winter when you rely on it to cut through the salt that can obscure your view of the road. You also need to bear in mind that anti-freeze is still advisable as the early spring season still sees temperatures dip below zero (anti-freeze also contains corrosion inhibitors, which help to protect your engine). While it is recommended that oil should be changed between every 5,000 – 7,500 miles or once a year (whichever of the two comes sooner), checking your oil levels regularly will also help you pick up any problems that may be occurring without you noticing (highlighted by oil that is used more quickly than normal).
Finally, you should also check your air filters (a task that's vital for fuel efficiency).
3. Double-check your tyres
It's estimated that as many as 1 million cars have illegal or dangerous tyres (Sunday Express). Another good reason to check your tyres is that in the case of an accident your insurer may not pay out if your vehicle is found to have tyres with an illegal tread level or where the tyres are of the wrong size, speed rating, load rating or fit (Tyre Shopper).
You can check the tread by using a 20 pence piece; simply slot the coin into the tread grove and check to see whether the outer band of the 20p is visible. If it is, then it's time for new tyres. You should also check the pressure and give your tyres a quick visual inspection for any signs of wear and tear. Where you spot uneven tyre wear, you may want to consider booking in for a wheel alignment service, which will correct the alignment of your wheels.
4. Stay cool with fresh-smelling air conditioning
It may have been a while since you last switched on your air conditioning, and you may find that you're hit with an unpleasant smell as soon as you do. This happens due to a collection of bacteria or mould within the system, and will require a professional clean.
5. Check your braking system
Over the course of the winter road salt can build up on a vehicle's brake pads which, if left uncleaned and un-lubricated, can go on to shorten their life expectancy. You can inspect the pads while changing your tyres, although if you're not used to handling this yourself, this task may be best left for your mechanic.
Prefer to leave your vehicle's spring overhaul to the professionals? Whether you're pressed for time or are unsure as to how to check your tread, we're here. Book in with our team at the Bromley Vehicle Test Centre, Bromley, Kent – 020 8460 6666 | .