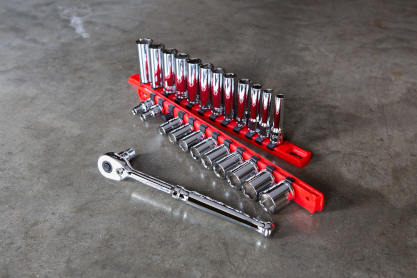 How often should I service my car?
Servicing your car regularly is the smart way to keep your car running smoothly and save you money in repairs. A car service will help you identify potential problems before they become serious and therefore expensive to fix.
Some people get confused about the difference between an MOT and a car service. The MOT is a technical safety inspection, whereas a car service will check for wear and tear to your car and replace any worn or defective parts.
How often should I service my car?
Look at your car's service manual. Getting to know your car's service manual is the key to keeping your car in good condition. Your service manual should include a schedule to tell you how often you need to get your car serviced. It will also advise you when your car's parts might need changing, and how often regular maintenance, such as oil changes, need to be carried out.
Many modern cars now have dashboard messages to alert you of issues that need to be addressed with a service, including issues with the engine, oil level, tyre pressure and braking system. Your manual will explain what each message means. Watch out for the messages marked urgent – if you see one of these, you must pull off of the road and stop your engine immediately.
As a general rule, you should have your car serviced at least every 12 months. If your mileage hits 12,000 miles before the 12 months is up, you should get it serviced.
What happens if I don't service my car on time?
Don't fall into the temptation of skipping a car service to save money. If you do this, you might save the cost of a car service, but you risk getting much bigger bills later. Remember that the cost of a service is far less than the cost of having to replace parts later because they haven't been regularly maintained.
Failure to service your car can also lead to reduced fuel efficiency, poor road handling and even major mechanical failure.
What are the different types of car service?
There are a few different types of car service, depending on your needs:
Regular maintenance: When your engine oil and filter needs replacing.
Full service: Every 12 months or 12,000 miles (whichever comes first). A full service should cover your brakes, battery, engine oil, lights, seat belts, steering, tyres and more.
Manufacturer service: In accordance with the service schedule in your car manual.
What are the benefits of a car service?
There are many reasons why getting a regular car service is so important:
Check essential parts: You don't want your braking system or suspension breaking down when you're a long way from home. A service will check these and other essential parts and advise you if they need repair or maintenance.
Spot problems early: When problems are identified before they get serious, you'll have time to think about how to plan and finance the repairs.
Maintain value: When you come to sell your car, being able to provide evidence of regular servicing – preferably a full service history – will win you more potential buyers and a higher selling price.
Save money: Regular servicing will ensure your car engine runs efficiently, saving you money on fuel.
Avoid breakdowns: Breakdowns are inconvenient and often costly. Get your car serviced regularly to avoid them.
Think your car might be due for a service? Call our team of experts at the Bromley Vehicle Test Centre. We'll be happy to take care of everything for you. Just give us a call on 020 8460 6666 and we'll book you in.