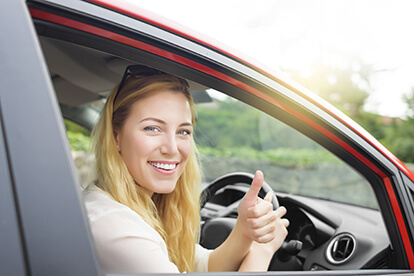 When it comes to buying a car a lot of dealers use warranties as a way to differentiate themselves from the crowd. Whether it is a new or used car, warranties can make the difference between one vehicle manufacturer and another. While the standard requirement under EU legislation is a two-year warranty, most manufacturers offer longer ones with various terms and conditions attached.
With such a valuable feature you want to be sure that you don't do anything to invalidate it should you need to use it. This month's article takes a closer look at warranties, how they work, and what you can do to ensure yours remains valid for the duration.
The small print
The main thing to start with is understanding exactly what your warranty covers, what – if any – exclusions apply, and what requirements are placed on you to ensure it remains valid. Warranties that are longer than the standard two years will typically have mileage limits attached. For example, the Kia warranty which is seven years – the longest on the market at the moment – comes with a mileage limit of 100,000 while BMW offers a three-year warranty but with unlimited mileage. If you know that you are going to put a lot of miles on the clock, then consider one with a higher limit or an unlimited number of miles to get the most out of your vehicle.
What the warranty covers
Warranties will usually only cover faulty parts, excluding normal wear and tear. Problems that may result from an individual driving style are also usually excluded. Check over the details before signing on the dotted line so that you know what you are covered for.
What is required of you
For a warranty to remain valid there are certain stipulations attached to it. The most common are to ensure that your car is regularly serviced and that any replacement parts are either genuine or are of OE quality – in other words, they are of a quality that is equivalent to those that the main dealer would use.
When it comes to servicing this could either be on a fixed or variable scheduling basis. The former refers to a certain time frame – e.g. annually or when a certain mileage is reached. Variable scheduling will depend on how you use your car and your on-board computer will alert you when it is time for a service.
When the time comes for a service, you are not required to take it to the main dealer. The EU's block exemption regulations create a fairer system across the industry, enabling you to choose the right mechanic to suit your budget and timetable. The benefit of using the main dealer is the official service stamp you will get, which could add value when it comes to selling or part-exchanging your vehicle.
If you'd like to know more about how to retain the validity of your manufacturer's warranty or are looking for an experienced and reputable mechanic for your next service get in touch with us at Bromley Vehicle Test Centre today. Just give us a call on 020 8460 6666 for an initial chat or to book your car in for a service.