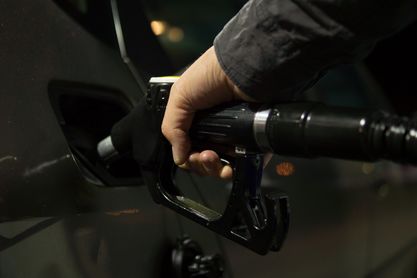 We are seeing more and more stories around the problems caused by poor air pollution in the media and all the associated negative effects this has on our health. There is no denying that there is a link between air pollution and health and it is also true that we are learning more about it and becoming more informed of exactly what those effects are – heart disease and respiratory illnesses are amongst the most prevalent. In the last few years we have also heard about the scandals that have plagued the car industry: the diesel vehicle emissions cheating on tests being the first that comes to mind for many. Add to that the effects of pollution on climate change and an increasing number of us – particularly those who live in cities and have access to good public transport systems – are looking at alternatives.
The government is under pressure to introduce a ban on the sale of both diesel and petrol vehicles by 2032 in order for all vehicles to be 'effectively zero emission'. Its original plan was for a ban to be in place for 2040. The reason for this measure is to help tackle air quality. But what does this mean exactly? Is it feasible and how would it work? What are the pros and cons to such a drastic measure?
Can it be done?
At present, the vast majority of the vehicles on our roads are either petrol or diesel powered. Alternative fuel vehicles – such as hybrids and electric cars – make up an increasing percentage of vehicles, of which hybrids are the greatest group. Electric vehicles are increasing in popularity as their range improves, prices drop, and a greater number of charging points is made available.
The pros
Removing a significant number of vehicles from our roads would undoubtedly lead to some improvement to air quality. However, the measure would only apply to cars and vans (hybrids are excluded), which would mean that buses, heavy goods vehicles, taxis and motorcycles would remain on the road – at least for now. While there are no immediate plans to bring in changes that would affect them as well the government has published a strategy that ultimately aims to have zero emissions apply to all vehicles. According to the Guardian, the UK is a world leader on electric cars and risks undermining that position with a weak or vague target on tackling air pollution.
The cons
At present there are insufficient charging points for electric vehicles, despite there being 6,500 spots already. However, the government has given local councils a budget to help them install more and there is the option of asking your council to install one near your home. Another important consideration is the cost to motorists, however, there is an option for the government to introduce a scrappage scheme to help with this. The range of electric vehicles can vary at the moment; some have a small range of around 50 miles while others can go up to 200 miles so if you are considering an electric vehicle you need to think about how you plan to use it to get the most out of each charge.
The alternatives
Hydrogen vehicles are one alternative, although at the moment they are not as advanced as hybrids or electric vehicles. However, the government is investing in this technology and with a tough target there is an incentive for manufacturers to make the technology commercially viable sooner rather than later. Without any strict targets in place, the alternative is for increasingly stringent rules on which vehicles can enter urban areas and what charges and penalties are brought in to deter their use, not something that the government is too keen on though.
While the future of vehicles may be changing, it is still a way away and our Bromley Vehicle Test Centre team is here to help you with any problems, repairs, or checks your vehicle needs today. Feel free to drop in any time or call us on 020 8460 6666 to make an appointment or discuss any vehicle needs or questions you may have.