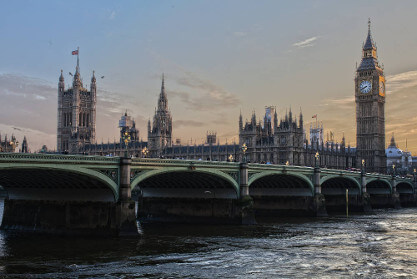 On the 23rd of October this year Mayor Sadiq Khan introduced the toxicity charge, or T-charge, aimed at vehicles that do not comply with the minimum Euro standards on emissions. The T-charge, or to use its official name the Emissions Surcharge, is in fact the first step in setting up what is known as the Ultra Low Emission Zone or ULEZ. Following a recent consultation it has been decided that its introduction will be brought forward by two years and will now come into force on the 8th of April 2019. This month's blog looks at what the ULEZ is, how it may affect you, and what you need to consider to make sure that you are not in breach of it once it comes into operation.
What is the ULEZ?
The ULEZ is being introduced to improve air quality in London by reducing harmful vehicle emissions such as nitrogen dioxide and particulate matter. It will cover the same area as the current Congestion Charge Zone although Transport of London will be consulting later this year about an extension to this to cover areas up to the North and South Circular roads. The ULEZ will operate 24/7, unlike the Congestion Charge Zone which only operates Mondays to Fridays. The objective of the ULEZ is to reduce harmful emissions of nitrogen oxides by 50% by 2020.
What are the standards to be met?
The ULEZ vehicle emission standards that will apply will be as follows:
Motorcycles, mopeds, quadricycles, and motorised tricycles: Euro standard 3
Petrol cars, vans, and minibuses: Euro standard 4
Diesel cars, vans, and minibuses: Euro standard 6
Lorries, buses, coaches, and heavy good vehicles: Euro standard VI
Vehicles that don't meet the Euro standards will need to pay a daily charge to enter the zone.
How much will it cost?
The daily entry fee into the ULEZ will be £12.50 per vehicle.
Does this cover the Congestion Charge?
No, the Congestion Charge will need to be paid in addition to the ULEZ charge. For heavy diesel vehicles that are affected by the Low Emission Zone (LEZ) requirements, these are also separate and will also be in addition to the ULEZ.
Will there be penalties?
Yes. If you do not comply with the ULEZ requirements and do not pay the necessary daily charge a penalty charge notice will be issued. This will be in addition to the LEZ and Congestion Charge penalties.
How can I avoid it?
One of the reasons for announcing the details of the ULEZ so far in advance is to give motorists the opportunity to plan accordingly. This could include replacing an older vehicle with a new one that will comply with the standards or retrofitting an existing vehicle. Alternatives are joining a car club – all vehicles that form part of a car club will already comply with the ULEZ requirements – or taking public transport.
To find out more on the ULEZ or for advice on upgrading or retrofitting your vehicle our team at Bromley Vehicle Test Centre is here to help. All you need to do is call us on 020 8460 6666 to book an appointment.