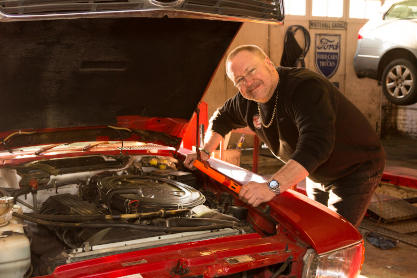 MOT extension: What we are doing to help
The government have recently introduced a six-month MOT extension. Any cars that have an MOT certificate with an expiration date on, or after 30th March 2020 will benefit from this action.
However, as the driver, it is still your responsibility to ensure that the vehicle remains "roadworthy" and safe to drive, or else you could face a fine of up to £2,500, receive a driving ban or 3 points on your license. By following the governments strict guidelines, you should only be using your car if completely necessary. This includes travel to and from work where it is essential to use your vehicle daily.
The full MOT will be carried out as usual to ensure that the vehicle meets the minimum standards set by the Ministry of Transport and will include the usual checks, such as an examination of the brake pads, lights, suspension and tyre treads along with any relevant fixes. The complimentary checks will include a review and top up of all crucial fluids and oils, assessment of tyre pressures including spare tyre (if applicable) and a more in-depth all-round check of your vehicle.
Who does the extension apply to?
The six-month extension is only applicable for those whose cars, vans and motorcycles MOT's expired on, or after 30th March 2020. If it expired on 29th March 2020 or earlier, or is in need of a re-test, there are a different set of rules that you need to follow.
We will take all appropriate measures to observe the government's social distancing guidelines for all appointments. Click here to book your appointment, give us a call on 020 8460 6666 or drop us an email at . Thank you for your service at this vital time, we hope to see you – from a safe distance – very soon!