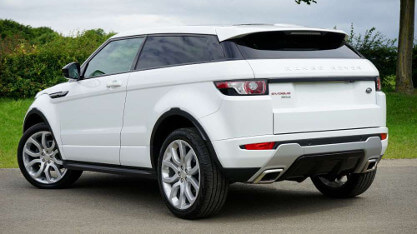 New cars: All change for the MOT?
Motorists rejoice! While the annual government budget usually brings only bad news and depressing updates about tax, the 2015 budget announced a sweeping change that could extend the time between purchasing a vehicle and having to book in for an MOT test. But is it all good news, or should we be concerned that more unroadworthy vehicles could soon be found on UK roads?
The MOT changes – an overview
The MOT test change would mean that all new cars will be first tested at four years, rather than three, a move that brings the UK up to speed with other countries in Europe (such as France, Italy and Ireland). Transport Secretary Chris Grayling has stated that the change reflects the improved quality of cars since the three-year timescale was introduced way back in 1967.
It's estimated that the change could net UK drivers a saving of £100 million in test costs – however, those who are opposed to the move argue that this will be wiped out by the cost of repairs that have gone undetected and worsened over the 12-month extension.
"New vehicles are much safer than they were 50 years ago and so it is only right that we bring the MoT test up to date to help save motorists money where we can." – Transport Minister Andrew Jones
When will the MOT test change happen?
As yet, there's no set timescale for this change to happen, and the proposals must undergo a consultation before they can be drafted into a bill (which would then need to pass through parliament in order to become law). Suffice to say, if and when the change does happen, it won't be anytime soon.
The key question – Will this make our roads less safe?
MOTs have long since been the bane of the motorist's life. While new car owners are likely to have welcomed the MOT extension news, there are industry experts decrying the move as reckless, arguing that it will impact the safety of vehicles on the road. But is there any cause for concern? If we look at statistics, and the fact that approximately one in five cars fail their first MOT, logic would say that this extension will result in more cars on the road that could technically be MOT failures.
However, it's worth putting this into perspective in relation to what is tested during an MOT; you can read the full rundown as to what is inspected on the DVSA MOT Inspection checklist. What's more, the reasons behind MOT failures are illuminating: 17% fail due to headlamp aim; 14% due to tread depth; 14% due to registration plate lamp failures and 12% due to damaged wipers or obstructions to the driver's view of the road (The Good Garage Guide). These key failures each point out elements that the average driver could, with a little background knowledge, address themselves (our complete guide for helping ensure your car passes its MOT first time may help with this).
Is your MOT looming? With no change in sight anytime soon, it will be business as usual for your MOT. Book in with the team at Bromley Vehicle Test Centre, Bromley, Kent – Call us on 020 8460 6666 or get in touch via email: .