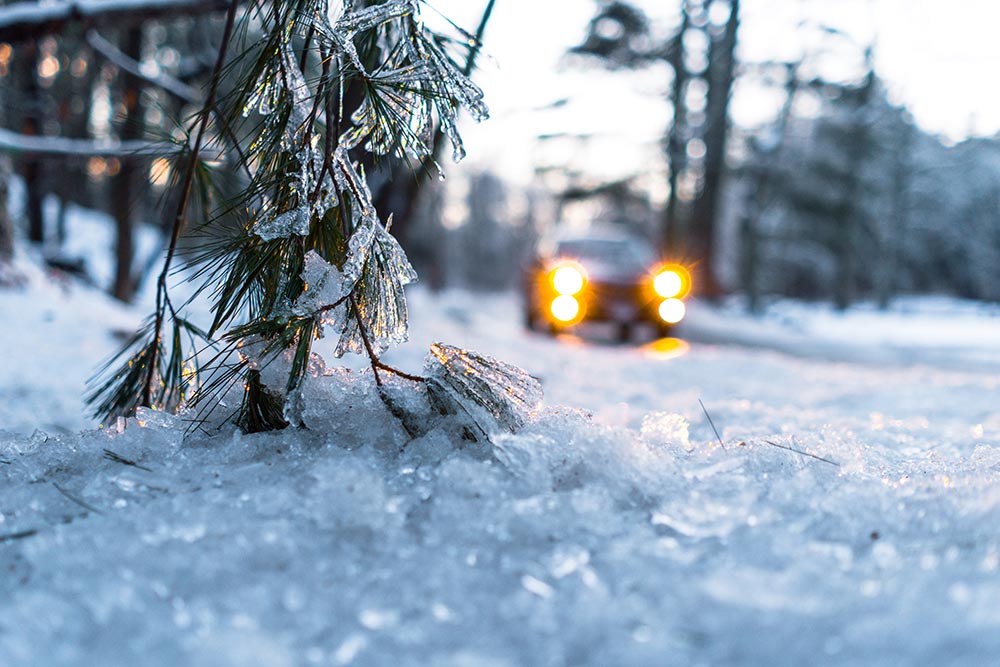 It's fair to say that winter weather isn't greatly loved by many, and the feeling is mutual with our cars too. Often, the colder spells can take their toll on our vehicles, and they can end up catching us by surprise on those busy mornings when they fail to start. By taking the necessary steps now, you can prevent your car from deteriorating in the cold temperatures. Follow our top tips for the highest chance of a fault-free car this winter.
Assess your winter care kit
The importance of a winter care kit cannot be underestimated. This kit, when well stocked, will provide you with the basics required in a range of wintery conditions. Pack a bag with the following items and store in the boot of your car. You won't regret it if you ever need to reach for it!
An ice scraper
A shovel
A blanket or some spare, dry clothing
High-vis jacket or trousers
A torch (with spare batteries)
A portable phone charger (that is pre-charged)
Jump leads
Assess your windscreen
This check is a simple one to carry out. By inspecting your front and back windscreens, you should be able to identify any chips or cracks. If you do find any present, you should get them repaired as soon as possible. The cold weather could make these defects susceptible to spreading and this could cause additional damage to your glass, as well as risk to your driving. Whilst you are in this region of your car, it is worth also checking over the condition and effectiveness of your wiper blades. You will want to be confident in their ability to provide you with an unobstructed view of the road ahead and behind you when driving.
Assess your tyres
With colder temperatures come slippery roads. Because of this, we would recommend checking over your tyres to ensure they have sufficient grip on the road and are therefore able to keep you as safe as possible. The legal requirements of tyre tread depth are 1.6mm, but during icy conditions, we would recommend 3mm to provide safe stopping distances. Remember, you should also have a spare tyre stored within your car. The condition of the tyre, as well as the measurements of the tread, should also be checked in case you ever need to rely on its stopping distance.
Assess your lights
Winter brings with it longer dark hours and so it is crucial that your lights are working as they should. This includes your headlights, indicators, reverse lights, brake lights, and hazard lights. Having a blown fuse in either of these lights can be extremely dangerous. You will want to know confidently that you can be seen at all hours of the day, no matter the time or lighting levels. Request the help of a family member or friend to observe your vehicle as you test each of the lights. If any fail, you should get them repaired or replaced before you head out onto the road again.
Assess your coolant
Coolant is heavily relied upon during the cooler months. As a mixture of water and antifreeze, it is crucial that yours is topped up sufficiently. This liquid is used to lubricate your engine during every journey, and without this you could face damage to internal aspects of your vehicle. If you notice that your coolant level has dropped especially fast, it is important that you get this checked as soon as possible, as it could signify that there is a leak.
Have these checks revealed an issue with your vehicle that would be best checked by a professional? At Bromley Vehicle Test Centre, we are on hand to provide your vehicle with repair and servicing works that provide you with the best chance of safe travels. Get in touch with our team of specialists to ask us any questions or to book your vehicle in with us. Give us a call today on 020 8460 6666.