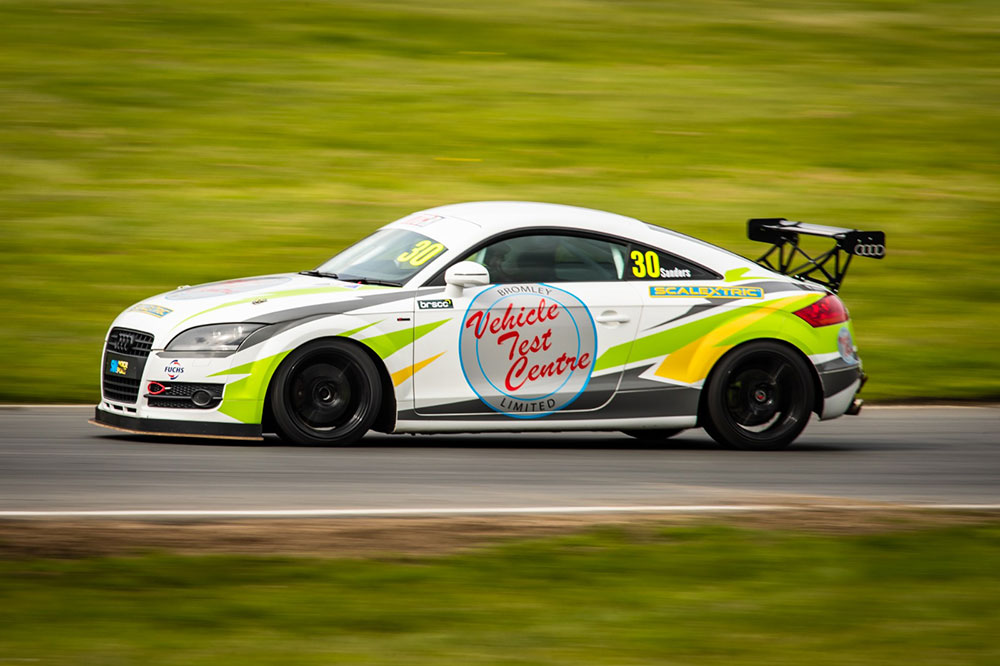 At Bromley Vehicle Test Centre, we're delighted to share that we have renewed our sponsorship of Sparrowhawk Racing for the 2023 BRSCC Audi TTCR Cup. This is following their past successes, in which we also proudly sponsored the team. The teams recent racing history features podium results, including 2022's Champion in Modified Fords [Class B] and 2021's Runner-up in CMMC Tin Tops [Class TP].
This brand new single-make racing series is the most talked about club motorsport formula in the UK currently, and for good reason. Last season featured riveting races within single-make modified Fords, and this season will showcase competitive racing behind the wheels of the popular turbo-charged Audi TT's.
With all cars equal in terms of performance, the 2023 season has been designed to provide spectators and drivers alike with the opportunity to witness high level performance, combined with creative race car designs. If you take a look, you could even spot our branding making an appearance on the Sparrowhawk's Audi TT.
If you are hoping to catch a glimpse, as well as witness the talent of our Sparrowhawk Racing team, the TTCR races kick off at our home track, Brands Hatch, over the 15th and 16th April 2023. It then continues to move across the country until the final triple header for rounds 16, 17 and 18 at Snetterton 300 on the 14th and 15th October 2023.
As a local business, we feel incredibly lucky to be able to support the Sparrowhawk Racing team for another year running, and everybody here at Bromley Vehicle Test Centre would like to wish the team all the best for the 2023 racing season.