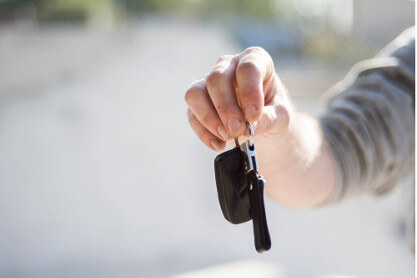 EBay, Gumtree, Auto Trader or We Buy Any Car? If you're planning on selling your car, then you've never had so many options before you. However, if you've decided to go it alone rather than part-exchange or sell to a garage, you may quickly realise that it can be a minefield out there. Here are some essential pointers to bear in mind.
Selling via eBay or Gumtree
Auction and public noticeboard websites such as eBay and Gumtree are often seen as a quick, sure-fire way to sell your vehicle; however, you need to take the time to put together a comprehensive description, take photos of your (sparkling clean) car, answer emails and accommodate viewings. After all of which there's no guarantee of a sale.
You also need to be aware of the potential to be targeted by criminals – those who'll ask for a test drive, never to be seen again, or those who pay, only for you to discover they've used fraudulent cash. Be sure to follow good practice when selling online – ideally you should always meet viewers at your property, with a friend or family member, never accept more than £500 in cash, and don't allow lone test drives.
Tips for Making the Sale
Take photos in a tidy environment in good lighting.
Ensure your car has a valid MOT.
Be honest – not listing faults or dinks will likely only waste your time.
Set the right price by undertaking research via the site you're selling on.
Add in plenty of keywords to your title emphasising the plus points (such as low mileage, good fuel economy, and long MOT/Tax).
Costs
Whilst Gumtree is completely free, eBay charges £10 as a listing fee (payable whether you sell your car or not) and 1% of the final transaction cost if it does sell. Auto Trader has various packages: for a £1,000 car a basic 2-week advert costs £9.95, a standard 3-week advert costs £14.95, and a premium 6-week advert costs £19.95.
Are instant cash offer companies worth looking at?
There's been a real upsurge in the number of instant cash offer companies such as We Buy Any Car and We Want Your Car. Today these businesses make no secret about the fact that they pay less than the market value for vehicles that then go on for a spruce up and re-sale. But how much does this really cost the average car owner? Given the sheer range of vehicles there are no official statistics out there as to percentages; however, we strongly advise you to gain an online quote to compare against the prices listed in Auto Trader and on sites such as eBay.
If you choose such a service, you'll pay a fee of £49.99 and upwards, depending on who you use. You also need to know that any 'guaranteed price' that you may receive online could well be considerably less when you take your car for a visual inspection. The Daily Mail found that a drop of 10% from the online quoted price was not uncommon, and also discovered that some inspectors were tasked with driving down valuations by 25%. This follows research by the Office of Fair Trading, which discovered We Buy Any Car to be offering less than the initial valuation in 96% of all cases.
Need some motoring advice? Whether your vehicle is on its last legs or you're simply booking in for a service for your new vehicle, Bromley Vehicle Test Centre, Kent, can help. Call us on 020 8460 6666 or send our team an email via .