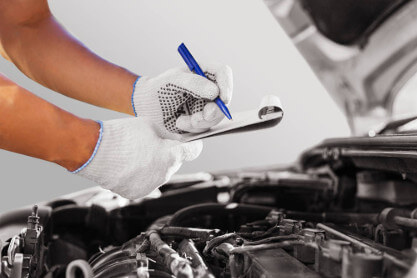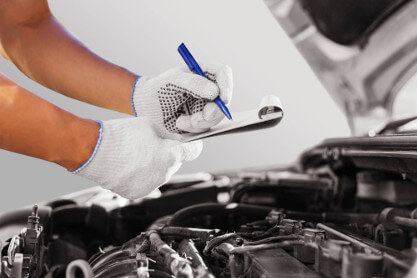 September means lots of things – the end of summer and cooler temperatures, going back to school (or to work), and looking forward to winter. It's also an important time of the year if you are a car owner. It is the anniversary of new vehicle registrations which also means that it may be time for your car to go through its MOT check, possibly for the first time.
When do I need an MOT check?
All cars that are three years old or older will need to have an MOT check. If this is the three year anniversary of your car – i.e. you bought it in August 2014 – then it is time to get an MOT. If your car is older, it will need an MOT every year on the anniversary of its previous one; there is some leeway in this in that you can arrange an MOT one month before the expiry date.
What is an MOT?
The Ministry of Transport test (or MOT) is a comprehensive inspection of your vehicle to ensure it is roadworthy. Only approved MOT centres can carry out the test.
What will the MOT check?
When you book your car in for an MOT there are a number of things that will be checked. These are set out by the Driver and Vehicle Standards Agency but we have set out a handy reminder below to help you prepare before taking your car in for its MOT.
Bodywork: checking for damage and corrosion to the bodywork, including any sharp edges which would lead to a failure to pass
Brakes: using a roller, brakes are tested to check their performance. The condition and operation of your brakes will also be checked
Doors: do your doors open from the inside and out? When closed are they secure so they will not open accidentally? Your bonnet is also checked to make sure it closes securely.
Emissions: your exhaust system is checked for any leaks and to ensure it is quiet. Your exhaust emissions will be checked to make sure they are within the specified parameters.
Fuel system: this is checked for potential leaks and to ensure all caps are secure and seal well.
Horn: is it effective and suitable?
Lights: any broken or non-working lights will result in a failure, as will an incorrect headlamp aim
Mirrors: are your mirrors appropriate and secure? Your vehicle will also have to have the minimum number of mirrors required.
Registration plate: your registration plate must be in good condition without any cracks and be able to be easily readable. The spacing and lettering must also be unaltered and conform to the regulations set.
Seats: The driver's seat is checked for adjustability and all seats must be secure and can remain in a fixed upright position.
Seatbelts: seatbelts are checked for suitability for the particular vehicle, are in good working condition, and are secure. Indicator lights for air bags are also checked.
Steering and suspension: these are checked to ensure they are operating correctly and that no unsuitable modifications have been made; steering lock mechanisms and steering oil levels and warning lights are also checked.
Vehicle Identification Number: this must be clearly displayed and legible as it is the vehicle's unique serial number.
Wheels and tyres: checked for condition, size, type, and tread depth.
Windscreen: there must be no chips or cracks larger than 10mm within the driver's line of vision, and any cracks or chips elsewhere on the windscreen must not exceed 40mm in size.
Wipers: do the wipers operate well and do they clear the windscreen sufficiently to give the driver a clear view?
For a pre-MOT check or to book your MOT
September is a busy time for MOT checks so don't get caught out by leaving it to the last minute to book one in or to get any last minute issues fixed before you take it in. If you need any advice or help, give us a call at Bromley Vehicle Test Centre on 020 8460 6666 to book an appointment and we will sort it out for you. We are also an approved MOT test centre, so book in today to be sure you can stay on the road.