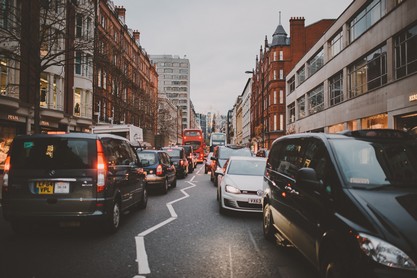 It's something most drivers living near Central London will have heard of, but with the Ultra Low Emission Zone (ULEZ) expanding to cover an additional 3.5 million properties, it may be working its way closer to you.
Set up in April 2019 to replace the T-Charge, the ULEZ was bought in to tackle London's rising air pollution. As levels now begin to rise back to those pre-pandemic, The Mayor of London and TfL have made the decision to expand the zone to the North and South Circular roads, introducing locations such as Brixton, Hammersmith and Walthamstow to the zone.
The ULEZ zone operates 7 days a week, 364 days a year, with Christmas Day being the only day excluded. The majority of vehicles (up to 3.5 tonnes) that don't conform to Euro 6 standards will be required to pay a daily charge of £12.50. Heavier vehicles, such as coaches, lorries and buses, will be expected to pay £100. This is on top of the Congestion Charge, totalling a cost of £24 a day for most vehicles to travel in towards London.
This change will only affect those planning on driving into the North and South Circular in a vehicle non-compliant to the Euro 6 regulations, and the Department of Transport has announced that around 9.5 million of the 12.9 million diesel vehicles inside this area will be classified as chargeable.
Petrol vehicles which have been registered from 2005 onwards may find themselves exempt from the daily charge.
Diesel vehicles registered from 1st September 2015 onwards may also find that they are exempt from the daily charge.
All electric vehicles will be exempt.
If you drive a larger vehicle, such as a minibus, coach or lorry, which already meets with the LEZ standards, it is not guaranteed that you will therefore comply with the ULEZ zones.The TfL operate a highly effective online vehicle checker, so if you have any concerns or doubts about your vehicle, take a look.
It is important to remember that not every vehicle will adhere to the Euro 6 regulations, and this includes rental vehicles. Your rental company may inform you if the vehicle is compliant, but it will be your responsibility to question this if it is not mentioned, as you will still be held liable for the charge if you enter the zone.
Drivers who fail to pay the ULEZ charge will be issued with a Penalty Charge Notice (PCN) of up to £160.
Here at Bromley Vehicle Test Centre, we are experts in all things vehicular, we are not a ULEZ Conversion centre but we can give advice on your specific petrol or diesel vehicle, or for a check into the overall health of your car, get in touch with our team, we will be happy to help. Give us a call on 020 8460 6666 or send us an email at today.