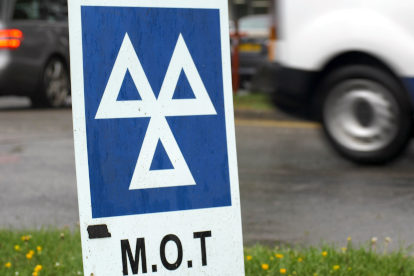 What documents do you need for an MOT?
If you're wondering what documents you need to take to an MOT test, it's actually less than you think. These days, approved testing centres can access the required documentation online thanks to a recent Government initiative.
Before you attend your MOT, it would be helpful to have both your current MOT certificate and V5C Vehicle Registration Document with you. Even if you can't find either of these, your test centre should be able to find your details on their system.
What if you've lost your documents?
If you've lost your MOT certificate, you can get a replacement by contacting any MOT centre and giving them your vehicle registration number and your V5C reference number. The MOT centre will then provide you with a replacement certificate.
It's also a good idea to order a new V5C if you've misplaced yours. Just call the DVLA on 0300 790 6802 and they'll send your replacement to you within 5 days.
Other things you need for your MOT
You'll need the test fee of course, unless you've pre-paid. MOT test prices depend on the type of vehicle you own and the deals currently offered by your garage.
Make sure your tax is up to date. It's illegal to drive an untaxed vehicle to and from the test centre for an MOT test unless you have adequate insurance cover in place.
What is checked in an MOT?
The MOT checks various parts of our car to make sure they meet the minimum safety standards set by the Driver and Vehicle Standards Agency (DVSA).
The checks include:
Brakes: Testers will check the brakes decelerate your car effectively, and that they stop your car in a straight line.
Bodywork: There must be no sharp edges on the bodywork from corrosion or accidental damage, as these could injure pedestrians.
Doors and openings: Testers will ensure doors can be opened from the inside and outside, and that the bonnet and tailgate shut securely.
Horn: Your horn needs to work and be loud enough for other vehicles to hear.
Lights: All lights must be working properly. The alignment of your headlights will be checked to ensure they don't blind oncoming traffic.
Seats and seatbelts: Seats and belts must be securely fixed and in good condition.
Steering: Your steering wheel and column must be in good condition without excessive 'free play'.
Tow bar: If your car has a tow bar for pulling a trailer or caravan, it must be secure and in good condition.
Vehicle identification: Your car's Vehicle Identification Number (VIN) – found on your V5C registration document – must be displayed at the base of your windscreen or on a metal panel under your bonnet.
Wheels and tyres: These must be in good condition. Your rims and wheel bearings will be checked for wear and tear.
Windows and mirrors: Chips or cracks to your windscreen must measure less than 10mm across the area covered by the wipers. Outside this area, cracks of up to 40mm are allowed. The wipers, blades and rear-view mirrors must be in good condition.
If you have any other questions about MOTs, get in touch with our experts at the  Bromley Vehicle Test Centre. Call us on 020 8460 6666 for a friendly chat or to book an appointment.