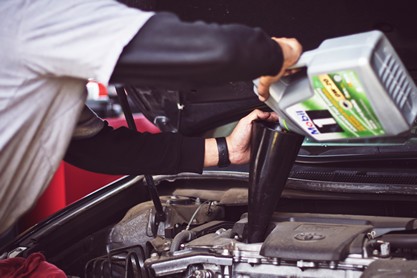 What will happen if I don't get my car serviced?
In this day and age, people are always accustomed to saving their pennies where and when they can, and this can often result in actions such as vehicle servicing being overlooked and made less of a priority on to do lists. However, having your vehicle regularly serviced by a reliable professional should be an action that is placed a lot higher on those lists. Here's why…
What is a service?
Just like us, our vehicles also need routine health checkups. By taking yours to a car garage, professional mechanics will be able to examine the quality and condition of essential components, such as fluid levels, the engine, and lighting, before carrying out repairs or replacements to resolve any faults that could be making your car dangerous to drive.
Do all cars need a service?
If you currently own, or are planning on purchasing a brand-new car, you will not be required to book it in for a service for three years. These cars are considered heavily reliable due to their thorough inspections throughout the manufacturing period. All other cars, or cars that have exceeded their three-year mark, will be required to book in for a service to ensure maximum safety and efficiency. It is recommended that your car undergoes a professional service annually.
What type of service will my car need?
Most car garages will be able to provide 2 styles of vehicle servicing: basic and full. The type of service in which your car will require will be dependent on when it was last assessed, and how many miles have been driven.
A basic service will most commonly be carried out on vehicles that have journeyed 6000 miles since their last checkup, or if 6 months have passed. Only oil filters and tyre pressures will be checked, alongside a regular oil change.
A full service will be required for vehicles who have travelled 12,000 miles or more since their last assessment, or if 12 months have passed since that date. The same checks as a basic service will be carried out, as well as air and pollen filter replacements, light checks, spark plug replacements and brake and suspension assessments.
If you are unsure on what style of service your vehicle will be best suited to undertake, speak to your local mechanic who will be able to provide impartial advice.
What would happen if I didn't get my vehicle serviced?
The purpose of a vehicle service is to ensure that your car is running safely. Whilst the regularity of your service isn't a legal requirement, without this assessment being undertaken consistently, you risk the chance of unknown damage occurring within your vehicle, whether it be wear and tear or an engine fault. During a service, mechanics will pick up on damage and could save you money in the long run as small repair work can minimise the possibility of having to pay out for a full replacement part. You may also notice your car becoming slow and lethargic as your engine efficiency will reduce, as well as your fuel efficiency. These factors combined can decrease the average life span of your vehicle.
Is an MOT the same as a service?
Many drivers assume that services and MOTs follow the same processes, but this is incorrect and it is important that you book your car in for both assessments. MOTs are tests which are carried out on your vehicle once annually, observing that it is in line with the legal requirements and fit for the road. This check is compulsory and, should you have an invalid MOT, your insurance may be cancelled.
Whilst MOTs observe the vehicles worthiness of being out on the road, a service will take a deeper examination of each part of your car, ensuring that if anything is damaged or nearing its lifespan, it is repaired or replaced for your safety.
If you think that your vehicle is due for a service, or should you have any questions in regards to anything we have mentioned, contact us at Bromley Vehicle Test Centre where we can assist you and take comprehensive care of your vehicle in a safe and efficient way. Call 020 8460 6666 or email .