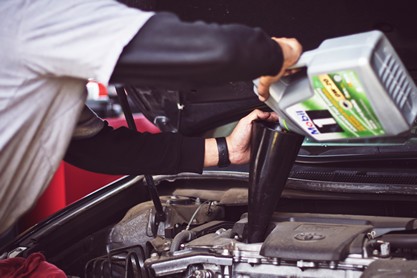 What happens if I don't get my car serviced?
In this day and age, people are always accustomed to saving their pennies where and when they can, and this often results in things such as car services being put off. However, having your vehicle professionally serviced should be one of the highest priorities on your list, but why?
What is a service?
Just like us, our vehicles also need routine health checkups. By taking yours to a car garage, professional mechanics will examine everything from your fluid levels, engine and lighting, repairing or replacing anything which is considered as damaged.
Do all cars need a service?
If you currently own, or are planning on purchasing a brand-new car, you will not be required to book it in for a service for three years. These cars are considered heavily reliable due to their thorough inspections throughout the manufacturing period. All other cars, or cars that have exceeded their three-year mark, will be required to book in for a service to ensure maximum safety and efficiency.
What would happen if I didn't get my vehicle serviced?
The purpose of a service is to ensure that your car is running safely. Without this being carried out, you risk the chance of unknown damage occurring within your vehicle, whether it be wear and tear or an engine fault. During a service, mechanics will pick up on damage and could save you money in the long run as small repair work can minimise the possibility of having to pay out for a full replacement part. You may also notice your car becoming slow and lethargic as your engine efficiency will reduce, as well as your fuel efficiency, decreasing the average life span of your vehicle.
Is an MOT the same as a service?
Many drivers assume that a service and an MOT follow the same processes, but this is incorrect and it is important that you book your car in for both assessments. MOTs are tests which are carried out on your vehicle once annually, observing that it is in line with the legal requirements and fit for the road. This check is compulsory and, should you have an invalid MOT, your insurance may be cancelled.
Whilst MOTs observe the vehicles worthiness of being out on the road, a service will take a deeper examination of each part of your car, ensuring that if anything is damaged or nearing its lifespan, it is repaired or replaced for your safety.
If you think that your vehicle is due for a service, MOT or repair work, or should you have any questions in regards to anything we have mentioned, contact us at Bromley Vehicle Test Centre where we can assist you and your car in a safe and efficient way. Call 020 8460 6666 or email .