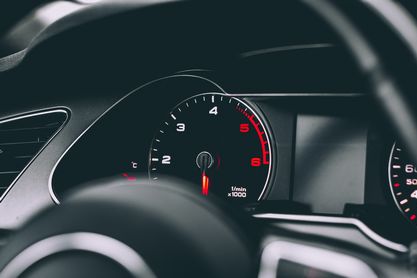 Why car maintenance is not just about safety
Like all manufacturers and other mechanics we advocate regular servicing – typically annually and more regularly if you put lots of mileage on the car. While safety is a major reason for this, it isn't the only one. With the onset of autumn and before the winter sets in, we thought we would explore the other reasons why regular car maintenance is important and not something you should ever neglect.
Saving money
Yes, you do have to spend money on servicing, but it will save you money in the short, medium and long term. How? Regular servicing will pick up any little issues that may crop up before they become big ones that will cost a lot of money to put right. You can avoid a roadside emergency or being stranded on the motorway on a cold winter evening by identifying problems before they become expensive to fix or mean your car is out of action for a while.
Fuel efficiency
Tune up your engine and get your oil changed regularly and your car will work at maximum fuel efficiency, saving you money each time you refill at the pump.
Longer lifespan
Keeping your engine in good shape will ensure that it keeps running for a long time. As well as regular maintenance and oil changes, ensuring any worn-out parts are replaced in good time and staying on top of any scratches before they start to rust will keep your car on the road for longer.
Improved performance
Well-oiled engines, parts in good working order, and all fluids at optimum levels will improve your vehicle's performance making your drive not only safer but more enjoyable as well.
Reduced emissions
A well-tuned engine will work to the manufacturer's prescribed standards, reducing harmful emissions and helping you do your bit to keep urban air quality from deteriorating further.
Keeping a record
Maintaining your vehicle's servicing logs will help you and your mechanic keep track of what has been done and when. This will help you to keep on top of any necessary changes and replacement of parts, such as timing belts, brake pads, or batteries.
Increasing value
Keeping regular records of servicing will also help you if you decide to sell the vehicle as you will be able to show potential buyers a full history of the vehicle so they know what they are buying. You can also ask for a higher price if all you have a good paper trail compared to sellers who do not.
Protecting your investment
Let's be honest. You probably paid quite a bit for your car, so wouldn't it be a shame to throw that money away by not looking after it properly? Protect that investment and keep your car running for longer by staying on top of regular maintenance so that you don't have to fork out for expensive replacement parts or a new vehicle if things go badly wrong.
Safety
It's still one of the top reasons for regular maintenance and if nothing else convinces you, then this should. A badly-maintained vehicle could put you and your loved ones, as well as other road users, at risk. Keep everyone safe with regular servicing and you have complete peace of mind.
For a vehicle check, repair, or regular servicing talk to our mechanics at Bromley Vehicle Test Centre – that's what we are here for! Drop in at any time, or give us a call on 020 8460 6666 to book an appointment.