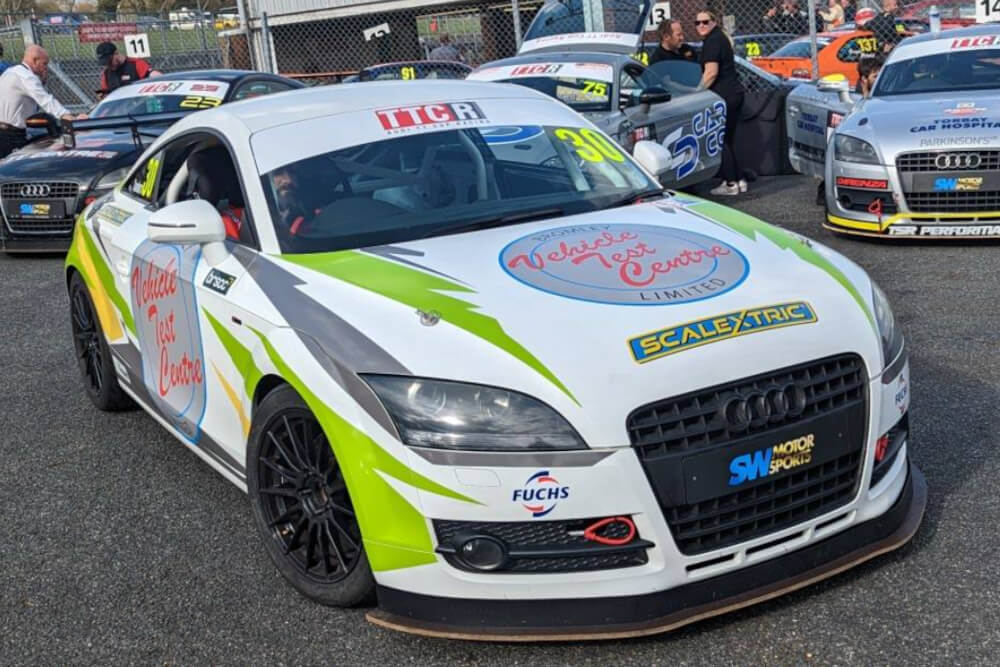 May 2023 Race Update
A May update from the team at SPARROWHAWK RACING.  We're excited to say the race season is now very much underway!
To begin the season the team were at Silverstone in March for the season-opener, racing in the Modified Ford Series and scoring two solid Top-5 results to start our season off well.  We were racing our red Ford Fiesta which was proudly wearing Vehicle Test Centre sponsorship.
In April the season of TTCR (Audi TT Cup Racing) got underway.  Round 1 was at Brand Hatch, and with a healthy field of 20 cars signed up for the very first race weekend of this new series, we expected things to be tight.  They certainly were tight, with the top 12 cars being separated by less than 1 second during Qualifying!
After the first two races we had scored two Top-10 finishes, which we were happy with considering it was our first race in the new car and the field was incredibly close.
Unfortunately, we didn't have quite the right setup on the car, due to most of our pre-season testing being on rainy wet days; and this probably cost us a few tenths and was the reason we weren't in the Top-5.  But it was a fantastic start to the campaign, and confirmed we'd made a good choice moving into this exciting new series, and that TTCR was going to be a lot of fun.
The team left the race weekend very happy with the new car and confident we'll be in the hunt for some trophies this season.  After the Brands Hatch race weekend we spent a full-day on race setup & geometry with our engineer.  At the next test-day the car was noticeably quicker.  So roll on Round 2 at Snetterton!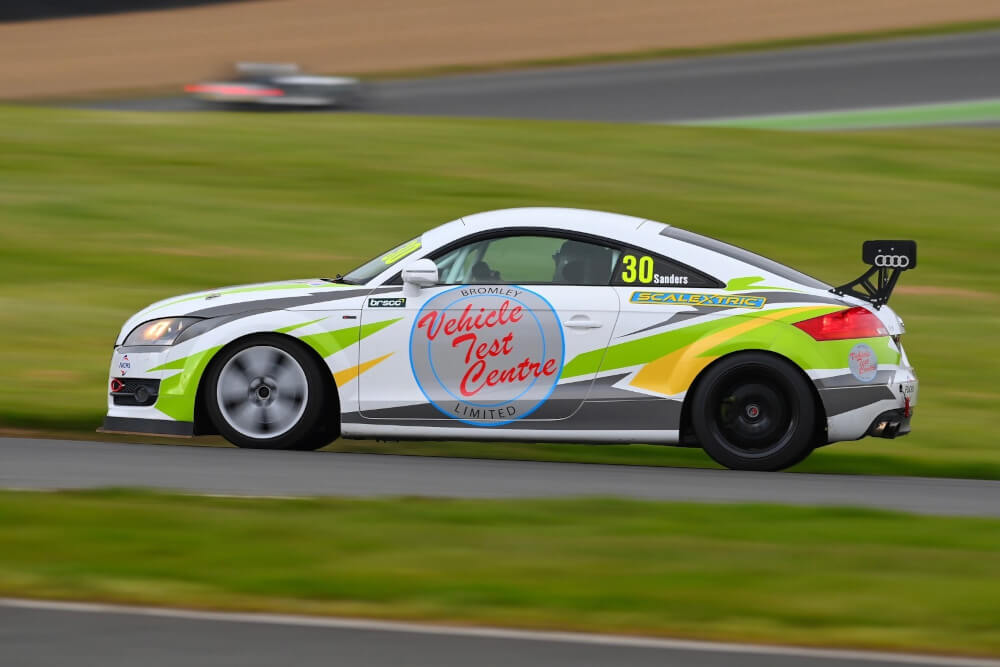 Before the next meeting of TTCR, there was also the small matter of Goodwood!
SPARROWHAWK RACING had been invited by the Classic Touring Car Club, to join them at Goodwood Motor Circuit for their Retro Rides meeting.  It was a fantastic weekend spent in glorious sunshine at the fabled historic circuit, surrounded by incredible classic race cars.  We had some epic time on track.  Our faithful Fiesta was again wearing its Vehicle Test Centre sponsorship and looked resplendent on circuit, and in the quaint historic race paddock.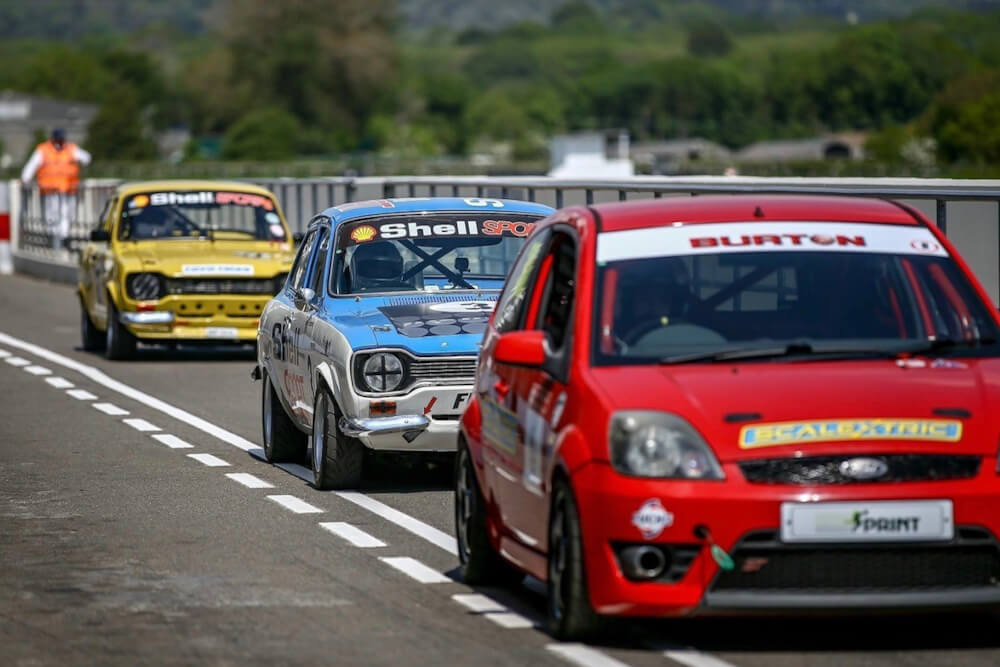 This was our first ever time on track at Goodwood, and was a fantastic step forwards in our long-term plans to get into historic racing and to perhaps one day race at the Goodwood Revival or the Goodwood Members Meeting.  But for now, we have a season of TTCR racing to concentrate on!
Next up would be Round 2 of the TTCR at Snetterton.  Race weekend update will be on its way soon!
Thank you again for your support.  We are proud to be representing Bromley Vehicle Test Centre in our racing endeavors in 2023, as we continue to learn and continue to climb the motorsport ladder.