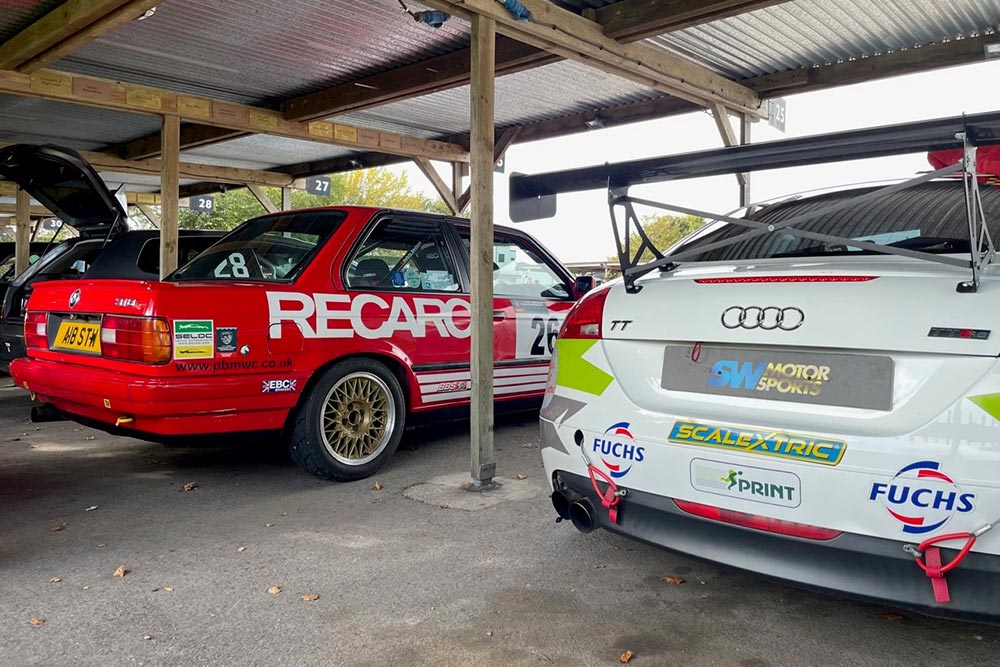 Last month Sparrowhawk Racing were once again racing at the famous Goodwood Motor Circuit.
The final Goodwood Sprint of the 2023 season saw a packed field of over 100 cars taking to the track, to compete for honours in their respective classes.
With fine weather all day, it was our first chance to really get to grips with this circuit in dry conditions and at full speed in our Audi TT Cup car, sponsored by Bromley Vehicle Test Centre Ltd.
By the end of the day we had set a new personal best lap-time of 97.1 seconds. A very decent time indeed. We were just a few tenths off the next fastest car in 3rd place, meaning we narrowly missed out on silverware this time. But still a respectably close 4th place and very close to a podium finish.  Analysing our onboard footage after the event, we can see where a few tenths of lap-time can easily be found, by carrying more speed into the first two corners… so next time we'll be aiming to be back on the podium!
Our long-term ambition in racing has always been to enter historic racing and to compete at the fabled Goodwood events such as the Members Meeting or Goodwood Revival.  This season we have made 5 trips to Goodwood.  Each time we visit this famous circuit we move one step closer to our dream.
Next up, our last race meeting of the season at Snetterton in the final round of the BRSCC Audi TTCR series.
Thank you as always to our sponsors:
Lead Sponsor:
Bromley Vehicle Test Centre Ltd
Secondary Sponsors: 
Scalextric
Fuchs UK
Sprint Engineering