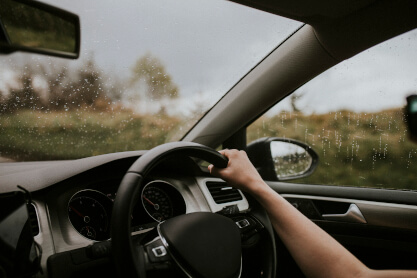 6 New Year's resolutions you should have as a driver
As we approach the last of 2021 and the days roll into 2022, the annual discussion of New Year's resolutions comes alive. In 2022, why don't we step away from those centred around workouts, healthy eating,and spending,and opt for something slightly more obtainable instead – the care of our vehicles. We have created a list of six resolutions that we believe all drivers could benefit from in 2022.
1. Respect speed limits
Speed limits are something which are obeyed by many, but there will still be drivers who will find it tempting at times to push their foot down a little further on the accelerator. Whether the road appears to be empty, you find yourself running late or you are trying to play it cool infront of your friends, speeding is not safe or clever. Protect the safety of you and your passengers, as well as pedestrians and other drivers, and respect speed limits at all times.
2. Remove your rubbish
Removing our rubbish… it's a simple task but one which we often wave off until the next time we get into our cars. Cleaning out our own rubbish can create a cleaner, more comfortable driving experience – plus it banishes the embarrassment when you offer a lift to a colleague that has to climb over your empty crisp packets! Try placing a carrier bag in the passenger footwell for the collection of your chewing gum wrappers, empty water bottles or sandwich bags and take the bag with you when you leave the vehicle. Once you're at the bin, remember to recycle before placing the bag back in your car.
3. Keep cool, calm, and collected
Its inevitable that during drives where we find ourselves in a rush, we get caught behind what very well could be the world's slowest driver! In situations like these, it isn't uncommon for the road rage side of us to come out. Tailgating, bibbing the horn, or waving your arms around may feel like a good way to express your stress, but it can actually put you in danger of an accident – which will only delay you more! Don't let road rage get the better of you. When situations like these arise, take a moment to inhale and exhale, relieving as much stress as possible so you can remain calm and make it to your destination in one piece.
4. Stop idling
Whether you're waiting to collect someone from the train station or sitting in a standstill traffic jam, leaving your car running may seem harmless. However, air pollution is increasing, especially throughout London boroughs. With the introduction of the extended ULEZ zone recently coming into play, leaving our cars idling will emit fumes that can contribute to the issue we are currently trying to combat. Some newer cars include a start/stop feature which, when turned on, cuts off the engine. If your vehicle doesn't have this feature, you can help by turning your keys in the ignition to switch your vehicle off completely.
5. Treat your car with care
When driving, we often don't think about just what our vehicles are responsible for. If you find yourself running late or travelling with a group of friends, you may find yourself pushing your car to its limits. Driving with care doesn't just keep you and your passengers safe, but your vehicle too. You can maintain the condition of yours by remembering to slow down at speed bumps or avoiding potholes to protect your suspension. Braking harshly could lead to internal fluid leaks that eat away at your brake pads, whilst increased acceleration can lead to wear and tear and a reduction of your vehicle's lifespan.
6. Monitor your car's health
As we do with ourselves, regular checks can be crucial for the health of your vehicle. From annual MOTs and servicing to repairs and replacements when required, the maintenance of your car should be prioritised. At-home care can also be carried out, refilling wiper fluid when prompted and assessing the oil and coolant levels every so often to prevent internal engine damage. Regular check-ups can provide you with confidence in your car whilst saving you money on substantial repair or replacement work in the future.
At Bromley Vehicle Test Centre, our team carry out professional MOTs, servicing and repair work to ensure every car looks and feels its best out on the road. For more information on our services, or to book your vehicle in for an assessment with us to kickstart 2022 the right way, get in touch. Give us a call on 020 8460 6666 or email us at and we will be happy to help you.