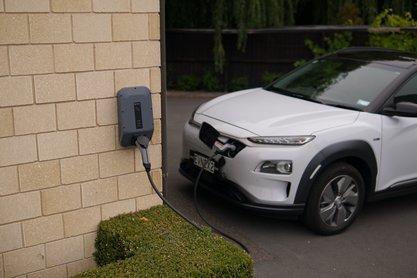 Will my electric car require an MOT
Moving to an electric vehicle can bring multiple benefits to not only your own lifestyle, but the environment too. Alongside the ability to avoid paying road tax, ULEZ and congestion charges, and no longer needing to spend your hard-earned cash on rising fuel prices, you will be able to drive your vehicle with pride knowing that you aren't emitting harmful fumes into the air. However, the question remains whether or not your electric vehicle will be required to undergo an annual MOT. Let's take a look…
Do electric vehicles require an MOT?
In short, yes – electric vehicles will still require an MOT. That is unless, you drive an electric goods vehicle such as a milk float! Electric cars legally require an annual MOT assessment after three years, just like fuel-powered vehicles do. This will ensure that they are safe for the road and cause no risk of danger to the driver and passengers, other road users, and the general public.
How does an MOT work for an electric vehicle?
With fuel vehicles, there will be a combustion engine and exhaust system which will need to be assessed. Electric vehicles do not have these components, and so this is the main difference with the MOT process. Aside from this, the majority of the same inspections will take place. This includes:
Assessing the condition and operation of your lights
Checking that your seatbelts work
Testing your windscreen, wipers, and washer fluid levels
Assessing your steering and alignment
Testing your brakes
Ensuring your bonnet securely latches in the closed position
Assessing the condition, stability, and visibility of your registration plates
How much would the MOT cost?
There is no straight answer when it comes to pricing for the MOT of your electric vehicle. From garage to garage, costs can vary. However, they should rarely appear any higher than £54.85 and, depending on your garage and location, could be cheaper elsewhere. We would always recommend looking around.
How are MOTs booked for electric vehicles?
From your point of view, you should notice no change throughout the entire MOT process. The course of the MOT for your electric vehicle won't differ from that of a fuel-powered car unless you are the mechanic. This means that you book your MOT in the same way – your engine type won't matter. We would always recommend getting quotes from a selection of garages to ensure you are receiving the best quality care, service, and cost.
For advice and guidance about your MOT, whether your vehicle is powered by petrol, diesel, or electricity, get in touch with a member of our knowledgeable team at Bromley Vehicle Test Centre today. Give us a call on 020 8460 6666 or send an email to – we will be happy to help.