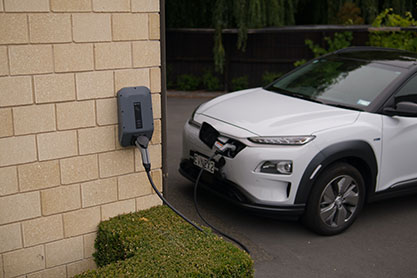 As we welcome in the new year of 2022, the Government also welcome in a plan that will seek to enhance the UK's clean energy credentials. Whilst actions such as the expansion of London's Ultra Low Emission Zone have already been put in place, Boris Johnson feels that more could be done to protect our air in the way of steering people in the direction of electric vehicles.
The sales of electric cars have seen a 2.5% rise recently with around 10% of vehicle sales being electric, and we can only expect this number to rise as we draw closer to 2030. By this date, it is hoped that the UK will have phased out the use of petrol and diesel cars, and can therefore put a ban on new sales of these vehicles. Several major car manufactures including Volvo and Jaguar have a goal of becoming all-electric between the years of 2025 and 2030, whilst others including Ford have vowed to only sell electric vehicles by 2030.
So, what is Boris Johnsons "world-leading" plan, and how will it help?
The move to electric vehicles in a bid to meet the UK's net zero target by 2050 will involve the requirement for a rise in electric charging points which, as of today, are seen infrequently. However, Johnson recently announced the requirement for all new build properties being developed from 2022 to have electric charging points installed. This includes both commercial and domestic buildings, such as homes, supermarkets, and shopping centres. Sites under development which house 10 or more parking spaces will also be included in this new clean energy measure.
The expectation of this strategy is to ensure that at least 145,000 new electric charging points are installed each year.
As of today, almost 26,000 electric charging points and been installed across the United Kingdom, with 5,000 of these being rapid chargers. They are available publicly in select locations such as shopping centres, petrol stations, and supermarket car parks. You can use online services to locate your nearest electric charging point.
Toughening regulations in relation to our clean energy credentials should take us that one large step closer to cleaner and safer air, nationwide. With the change in vehicles soon approaching, our team at Bromley Vehicle Test Centre are able to advise and assist on all of your electric vehicle queries. Give us a call on 020 8460 6666 or email us at and we will be happy to help.