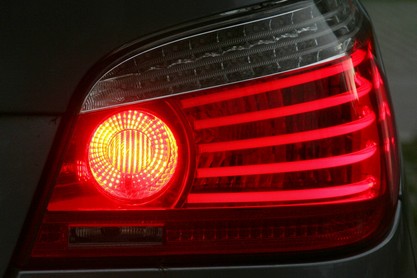 Is an MOT essential?
With many a myth circulating around the topic of vehicle MOTs, both throughout the pandemic and in normal times, we thought what better time than now to recap the legal requirements and regulations around the regular examinations of your car.
What is an MOT?
A vehicle MOT is an extensive examination of the roadworthiness and safety aspects of your vehicle, identifying any faults on oncoming issues with any part of your car, from seatbelts to exhausts, and repairing or replacing to keep your car safe for the road.
Do all vehicles require an MOT?
The majority of vehicles within the UK are lawfully required to sit an annual MOT test. Without this thorough examination, you will be unable to drive your vehicle anywhere aside from the test garage itself as it could be deemed unsafe and may interfere with your insurance should any accidents occur.
However, if you have purchased a brand-new vehicle, the number of vigorous and extensive examinations would have undergone before you drove it off of the forecourt would allow your vehicle to remain legally exempt from MOTs for 3 years. It will be your responsibility to track the date and book your first MOT once those 3 years are up.
Any goods vehicles running on electricity and registered before 1st March 2015, as well as any tractors and the majority of classic vehicles will also remain legally exempt.
If you are unsure if your classic car qualifies, of if you would like to check that your vehicles does require an annual MOT, a list of all exempt vehicles can be found on GOV's V112 (MOT exemption) form.
The common reasons for an MOT failure
Many drivers focus on the way their vehicle operates before an MOT and it can often slip minds to check over the simple factors which can cause their car to fail, such as:
Faulty brake lights
Without having someone stand behind your vehicle and assess your brake lights whilst you press the pedal, you will be unaware if one, or even both bulbs, have gone out. Faulty brake lights will cause you to fail an MOT due to lack of warning for drivers behind you when on the road, risking an accident.
Silent horn
It may sound like a simple and arguably unnecessary factor, but a silent horn really can cause your vehicle to fail its MOT. The sound can be vital when you are looking to attract or alert another driver to a risk on the road. Give it a simple, solo test during the lead up to your MOT to ensure that it is sounding as it should.
Loose number plate
When looking over the outside of your car, the number plate is often skipped over. This will allow you to miss crucial insights into the sturdiness and security of both your front and rear number plate. Your MOT mechanic will assess the fixture of your plates, so they must be securely fastened, as well as clean and visible from a long distance.
If you need help with finding out when your MOT is due, advice on what documents are needed for an MOT or for any other information on your legal vehicle examination, get in touch with a member of our team at Bromley Vehicle Test Centre by calling 020 8460 6666 and we will be happy to assist.